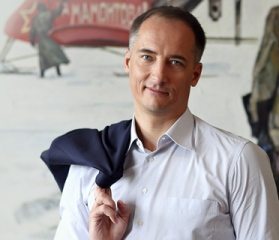 Dear participants and guests of the AGROSALON 2022 exhibition!
I am glad that, following a good tradition, we are meeting at this site, which has become very important for many.
After all, AGROSALON is not only one of the largest specialized exhibitions where you can fully get acquainted with the capabilities of agricultural machinery manufacturers. This is a meeting place for people who are not indifferent to the fate of the village, who create conditions for the development of agriculture.
Feeding Russia and ridding the world of the threat of famine is impossible without the technical and technological modernization of the countryside. Therefore, agricultural machinery manufacturers use all the advantages of the AGROSALON exhibition to organize a large-scale demonstration of the latest achievements in the field of digital farming, production and development of new resource-saving technologies for farmers. The factories will present the most modern models of agricultural machinery and innovative equipment, which are being developed to increase productivity and improve the efficiency of the agro-industrial complex.
I wish that the results of the exhibition will bring new ideas to each of us, inspire new achievements, give an additional impetus to the production of agricultural machinery in Russia and the development of the domestic agro-industrial complex!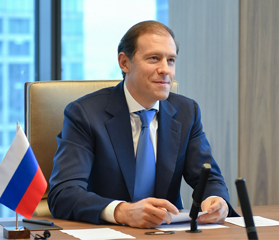 Dear colleagues!
I welcome participants, guests and organizers of International Specialized Agricultural Machinery Fair AGROSALON2022!
The development of domestic agricultural engineering is aimed primarily at maintaining a high level of modernization and equipping with new models of agricultural equipment, without which the successful implementation of the Food Security Doctrine of the Russian Federation is impossible. Despite the challenges facing the domestic industry today, agricultural machinery manufacturing plants continue to demonstrate positive dynamics, actively invest in new projects, and create jobs. The government, in turn, is implementing a set of state support measures that help plants to confidently follow the path of achieving technological independence.
AGROSALON fair is one of the largest specialized venues. The latest developments in the field of "smart" agricultural machinery, agricultural management, and electronic systems are presented here. Among the novelties of the exhibition this year are various types of combines, tillage units, self-propelled mowers, as well as special electronic systems for auto-control, adaptive cruise control and geopositioning. It is also extremely important that the fair allow you to see modern agricultural machines not only in static, but also in the format of demonstration shows, as well as to evaluate the possibilities of Russian developments in the field of IT, which are widely used today in the production of equipment.
I am convinced that AGROSALON will traditionally become a place for a comprehensive and constructive dialogue between manufacturers and consumers of agricultural machinery products bring new contracts, serve to develop cooperation and give an additional impetus to the development of the industry and the agro-industrial complex of the country as a whole.