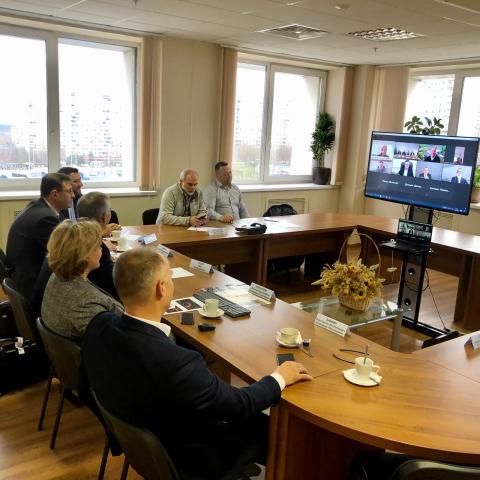 On November 18, the AGROSALON Directorate hosted a meeting of the Exhibition Committee, which was attended by representatives of the Rosspetsmash and VDMA Associations, as well as the companies Amazone, CLAAS, CNH, Krone, Lemken, KZ Rostselmash, Petersburg Tractor Plant and Rubtsovsky Zavod parts ".
In the format of a videoconference, the members of the committee summed up the results of the exhibition held in October and determined the vector for the further development of the project.
The key topic of the meeting was the approval of the conditions for participation in the 2022 exhibition.
Thus, companies can already submit an application for participation in AGROSALON 2022 today. To do this, download the application form No. 1 on the official website of the exhibition in the section "Documents and Applications", fill it out and send it to the managers.
If necessary, the organizers of the exhibition will provide statistical data and marketing research on visitors and participants of past exhibitions.
The international specialized exhibition of agricultural machinery and equipment AGROSALON is held in a pan-European format - once every two years.
The event will take place from 4 to 7 October 2022 and will not only delight visitors and participants with industry novelties, but also reunite all industry participants!

See you at AGROSALON 2022!