The company "Polymya" will present at the corporate stand within the framework of the exhibition AGROSALON equipment for the preparation of grain and seeds of its own production.
The guests of the exhibition will be introduced to the TOR fine cleaning sieve machine, designed for fine cleaning and sorting of various types of crops that have undergone primary and secondary cleaning on air-sieve separators. The machine is ideal for installation as part of seed lines, and is also used to prepare grain for processing at flour and cereal enterprises.
Another exhibit will be a batch treater for complex seed treatment. The technique allows high-quality chemical treatment of seeds of cereals, legumes and oilseeds, as well as encrusting, dragging and pelletizing seeds with a diameter of 2 mm.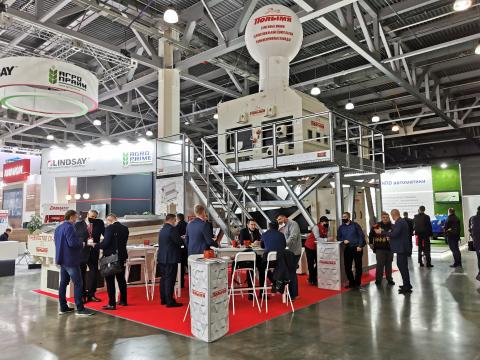 The Polymya company is a cluster that combines its own production of equipment for the agro-industrial complex, service, engineering, design and construction of agricultural facilities. All production is concentrated in Belarus, at OJSC Borisov Plant Metallist.
Visitors to the AGROSALON exhibition will be able to hold substantive negotiations with the company's management, discuss projects planned for implementation and receive professional advice from technical specialists.
Recall that the international specialized exhibition AGROSALON is held in a pan-European format - once every two years.
The exhibition is officially one of the most famous international expositions of agricultural machinery and is the only exhibition in Russia that presents the products of all the world's leading manufacturers of agricultural machinery.