At the largest in Russia specialized exhibition of agricultural machinery and innovations for the agro-industrial complex AGROSALON-2022, the Krasnokamsk Mechanical Repair Plant will present the entire line of KRMZ Innovation forage harvesting equipment. In the business part, experts from the Center for Assistance to the Development of Meat and Dairy Animal Husbandry, partners of the plant, will hold a seminar on the "Perm technology of haylage in line", its advantages and implementation rules.
The event will be held from 4 to 7 October at the Crocus Expo International Exhibition Center in Moscow. Krasnokamsky RMZ will present equipment for using the "Permian in-line silage harvesting technology": balers, high-speed bale packers and bale cutters, as well as a FRONTLIFT mounted front loader.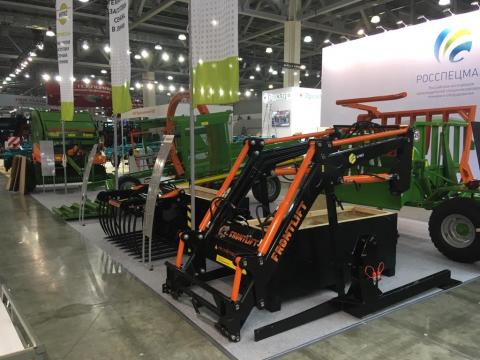 On October 4, at 16:00, a guest zone will be opened at the stand for communication between exhibition visitors and plant specialists.
On October 5, farmers are invited to the seminar "Hylage in line - a natural source of vitamin and mineral nutrition for the herd under sanctions." Anna Shumilova, feed auditor from the Dairy and Beef Livestock Development Assistance Center (partner of the Krasnokamsk RMZ), will talk about how enterprises can increase milk yield and quality of raw milk by switching to bulky feed. The seminar will take place at 10:00 in the open conference hall of the exhibition hall No. 13 in pavilion No. 3.
"Sanctions have made many types of vitamin and mineral supplements inaccessible, with which Russian farmers, out of habit, often balance the diets of cattle. But in fact, this is not a problem if you use film haylage for feeding: it retains almost everything that is laid down in grass cultures by nature, - says Anna Shumilova. "At the seminar, we will touch upon the technical aspects of the transition to haylage in line, issues of economic planning, and also pay attention to the most common mistakes that agricultural enterprises make when harvesting fodder."
AGROSALON is the central industry platform in Russia for demonstrating innovative technical and technological solutions in the agro-industrial complex from global manufacturers. The exhibition is organized every two years by the largest professional association of agricultural machine builders in Russia - the Rosspetsmash Association.