Sergey Semyonov, head of the Development Center at Rostselmash, told this to Deputy Prime Minister, Minister of Agriculture Sergei Artamonov during a working visit to the international exhibition AGROSALON 2022.
"Innovative developments are actively carried out at Rostselmash. And at the center of our digital ecosystem is the Agrotronik hardware and software complex. It consolidates data from all electronic systems and options, and, accordingly, already displays this data in the interface both for users of equipment and us to analyze and improve processes.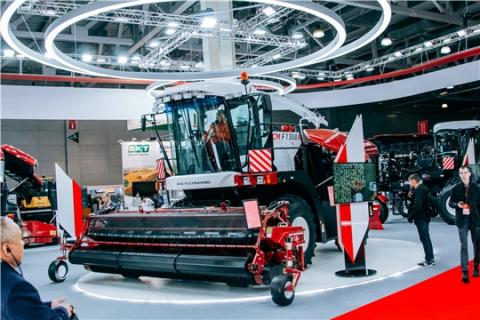 We implemented one of the modules of the system together with the Chuvash State University. This is an option to form an optimal task for a particular field. What is its meaning - if a farmer or an operator of equipment is in an irregularly shaped field, then it is very difficult, almost impossible to determine the correct azimuth of movement, that is, to build the correct track. And this is where this option comes in. We determine the relief of the field, the shape of the field, the unloading strategy at the edge of the field or in the field itself - we build this optimal task and send it directly to the equipment. The operator has only to press a button, and the combine or tractor itself does all this work for the operator," said Sergey Semyonov.
Recall: The delegation of the Chuvash Republic took part in the international exhibition of agricultural machinery and equipment AGROSALON 2022. At the event, the region and the Rostselmash combine plant signed a cooperation agreement