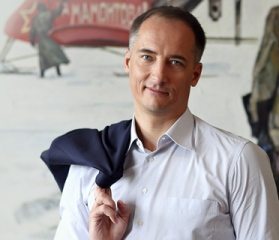 Dear colleagues,
Welcome to AGROSALON 2020, the 8th International Agricultural Machinery and Equipment Exhibition!
Each of our exhibitions is special. This year, AGROSALON is a unique event not only for agricultural machinery but also for the entire Russian agribusiness!
Due to the difficult situation related to the pandemic, most of current year events were cancelled. But not our exhibition! We will organize a large-scale exposition of latest offers of global agricultural machinery industry to bring together leading Russian and foreign manufacturers.
Each AGROSALON participant was confident and firm in its decision to participate. Thanks to you the exhibition will cover all current trends to the maximum extent and present innovations and high-tech industry first-timers.
I am convinced that our exhibition will help build interregional and international ties, which were lost due to the pandemic. Exhibitors and visitors will have an excellent opportunity to establish products promotion channels, find promising business partners, and outline new vectors for business development.
I wish all exhibitors and guests new fruitful contacts, industrial and commercial success, and achievement of their goals!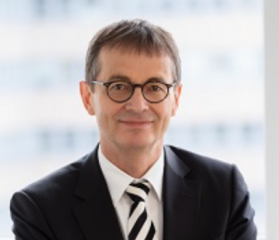 Successful Development in the Russia's Agriculture is based on Modern Technology 
 
Today's modern agriculture undeniably depends on the implementation of the newest technologies. Ag machinery manufacturers – members of VDMA Agricultural Machinery - annually invest over 500 Million Euro in research and development of new products. Due to the steady improvement of the existing and inventing of the new technologies they are among the leaders in almost every single segment of agricultural machinery. Inventions are based on the demands of the clients, professional farmers who carry on optimizing processes at their farming enterprises. Our member companies will display the newest technological approaches at AGROSALON 2020.
In the last years there has been a remarkable growth of the yields from a hectare in Russia. Progress achieved in agriculture including higher yields per hectare has been a result of a systematic approach which includes selected seeds, intensive crop care and implementation of the new technologies by using modern machinery. Applying modern agriculture machinery Russian farmers increase their profitability, reduce their losses demonstrating that machinery is crucial in to manage the risks, but also have a chance to fully use the existing potential in agriculture.
I would like to underline that member companies of VDMA Agricultural Machinery invest in manufacturing facilities in different regions of Russia and establish new jobs in dealer, service centers and assembly plants. Furthermore, they invest in the training of operators at the agricultural enterprises as well as personnel at dealers and contractors in Russia. 
VDMA has been supporting AGROSALON since 2008 and really consider it the leading platform for modern ag machinery technology in Russia and the CIS. We are glad to welcome you at AGROSALON 2020, also at the "German Pavilion" which is officially supported by German Federal Ministry of Food and Agriculture.