Within the framework of the exhibition AGROSALON-2022, a solemn awarding ceremony for the laureates of the All-Russian competition of professional skills, organized by the Rosspetsmash Association, will take place.
The competition for the digital design of agricultural machinery, road construction machinery and food equipment will be held for the first time on August 23 and 24 in an online format. The partner of the competition is the developer of engineering software company ASCON.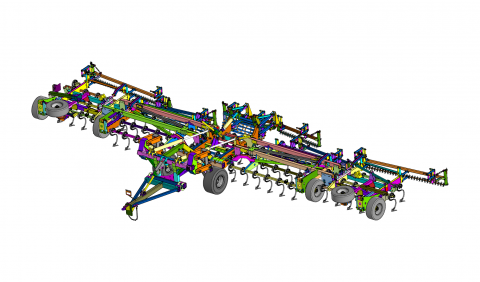 The competition is aimed at motivating specialists for professional development and the development of digital technologies necessary to increase the competitiveness of special mechanical engineering. Employees of enterprises can take part in the competition: design engineers, design engineers, CAD engineers, calculation engineers.
Participants will have to perform three-dimensional modeling of parts and assembly units, strength and hydro-gas-dynamic calculations, develop design documentation for ESKD. When performing a competitive task, you can use only the domestic design system. To prepare for the competition, ASCON will provide enterprises with an up-to-date version of KOMPAS-3D v20 with applications.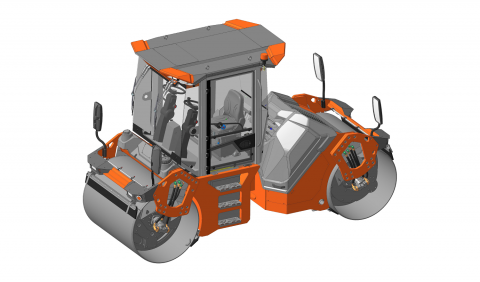 The award ceremony will take place at the main industry event of the year - the AGROSALON-2022 exhibition in Moscow. All participants will receive diplomas confirming participation or victory in the competition. The winners will receive valuable prizes from the Organizing Committee.
To participate, you need to download the official application from the website of the Rosspetsmash Association, fill it out and send it by July 15, 2022 to sorokina@rosspetsmash.ru.
The AGROSALON exhibition will be held from October 4 to October 7, 2022 in Moscow at the Crocus Expo IEC and will present the full range of agricultural machinery, components and equipment for working in the field.
About ASCON
ASCON is a Russian developer of engineering software, a technology partner in the creation of information systems for industry and construction. ASCON was founded in 1989 and is one of the top three engineering software providers in Russia and one of the top 100 largest Russian IT companies.