On October 3, 2022, the IX Russian Agrotechnical Forum, the most significant event in the field of agricultural engineering, will take place. The forum is held within the framework of the international exhibition AGROSALON.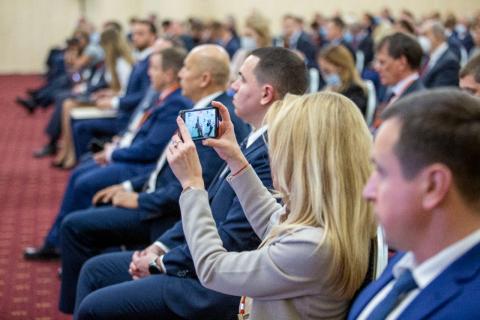 The RAF has become the place where decisions are made on the introduction of new state support mechanisms, on building plans for the sale of products on world markets, where trends in the development of artificial intelligence and its implementation in modern agricultural machines are discussed.
On the agenda:
- How did the changes in 2022 affect the agro-industrial complex?
- In what ways do we critically depend on imports and how to achieve sovereignty?
- What will happen to new projects in agricultural engineering? Speeches from the first persons
- The grain market and the income of agricultural producers in 2022. Russia and the world
- How do dealers solve problems with equipment and spare parts?
Registration for the event is MANDATORY at https://clck.ru/322DFH.
Participation is free Start at 14:00.
Media registration - from 13:00.
Link https://clck.ru/322DFH
Recall that AGROSALON is the central industry exhibition for demonstrating modern technical solutions in the agro-industrial sector and the only event in Russia that represents products of all world productions. The exhibition will be held from 4 to 7 October at the Crocus Expo IEC (Moscow Region, Myakinino metro station (Arbatsko-Pokrovskaya line).