As part of the business program of AGROSALON, the largest exhibition of agricultural machinery and equipment, significant attention is traditionally paid to topical practical issues of animal husbandry, one of the priority sectors of the domestic agro-industrial complex. Today, achieving high results in dairy farming is possible only with an integrated approach to the introduction of new technologies, comprehensive analysis and constant updating of data.
This year, the program of the Dairy Cattle Keeping session, dedicated to the technological aspects of keeping dairy cattle and milk production, is focused on improving business efficiency and covers a wide range of issues from domestic genetics to the economics of feed production.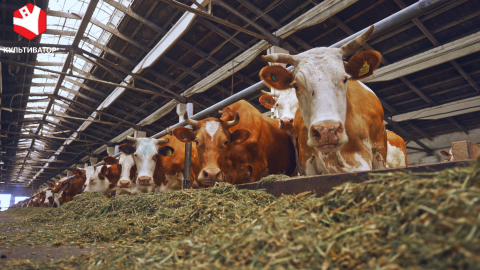 By taking part in the discussion, industry experts will be able to find new solutions for working with the cost of feed and final products, discuss feed profitability management, and receive information on the fight against falsification in feed. The session participants will consider modern varieties and types of fodder crops and opportunities to improve the quality of fodder during harvesting. The session also focuses on the realities of import substitution in genetics, production automation and issues of keeping cattle, in particular herd repair and modern solutions to combat heat stress.
The session "Maintenance of dairy cattle" will be held on October 6, 2022 in hall 13 from 13:00 to 15:00. Organizer AGROSALON, coordinator YouTube channel "Cultivator".
The international specialized exhibition of agricultural machinery AGROSALON has been held since 2008 and is the largest exhibition project in Russia and the CIS countries to demonstrate the latest technical solutions in the agro-industrial complex. The exhibition will be held from 4 to 7 October at the address: Crocus Expo IEC, Moscow Region, metro station Myakinino (Arbatsko-Pokrovskaya line).